Great news: You've been called in for a job interview. As you prepare, be sure to consider what you'll wear the day of. Even if you have the right skills and experience for the position, an unprofessional outfit can distract the interviewer from your qualifications.
A quality timepiece completes your professional look, and subtly sends the message that you care about getting the little details just right. It's also a more professional alternative to checking the time on your smartphone. Below, we look at the value of taking the extra time to put together that perfect outfit and tips on which watch you should wear to the interview.
The power of confidence
Confidence wraps up your skills and qualifications for a job in an engaging, presentable package. Putting together a professional outfit for the interview will help you feel more confident when you sit down with the hiring manager. That sense of confidence can go a long way toward landing the job. You only get one chance at a first impression; you need to make it count. First impressions are everything. In fact, a LinkedIn @Work study found that 76% of professionals have a hard time getting over a bad first impression.
A professional outfit helps you give the best chance of making a great first impression the moment you walk through the door. Forbes reported another survey, conducted by the branding firm Universum, that professionalism was identified as the number one trait employers look for in new hires. This was followed by high-energy and confidence.
Clothing also affects how you think and act. A study published in the journal Social Psychological and Personality Science found that wearing formal clothing, such as a suit set, makes people feel more powerful and improves big-picture thinking, qualities important to professional success.
These findings make a compelling case that what you wear to an interview really does matter, and a watch is the perfect accessory to tie together your professional look.
Which watch should you wear?
So now you know wearing a watch leads to making a great impression in interviews. Now how do you choose a watch? It's best to choose a timepiece that is simple, streamlined and classic. Anything too flashy or gaudy will distract the interviewer. You should also avoid sport watches or those with fabric straps, as they may seem too casual for a professional setting.
Instead, choose a watch with a classic minimalist design. When it comes to a minimalist aesthetic, you can't go wrong with any of the watches in the Timex Fairfield Collection or the Timex Transcend Collection. Here are a few of our favorites: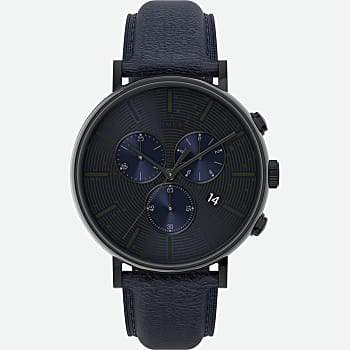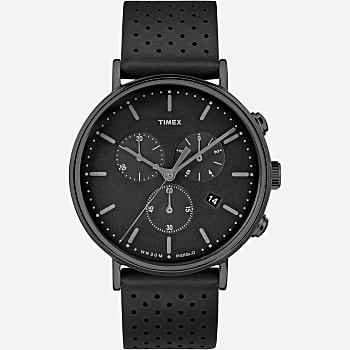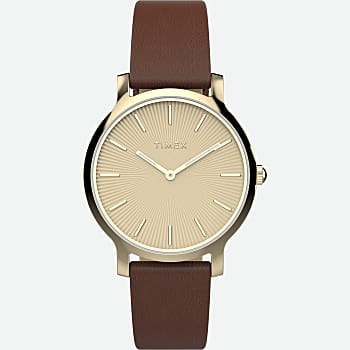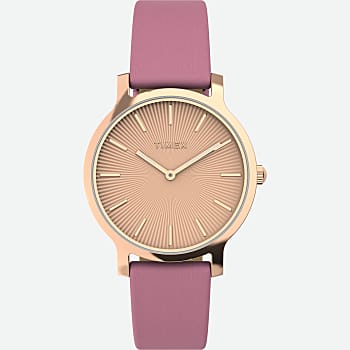 With their classic style and superior functionality, Timex Fairfield and Timex Transcend watches can complete your professional outfit so you can make the best impression at your job interview.