It's time to celebrate International Women's Day, and what better way to do so than with a stylish new watch recommended by those in the know? Today, we're featuring the top watch picks from our very own female force; from chic and sleek to pretty in pink. Get ready to add some serious wrist candy to your collection and join us in celebrating the power and strength of women everywhere, one beautiful watch at a time.
Erin from HR: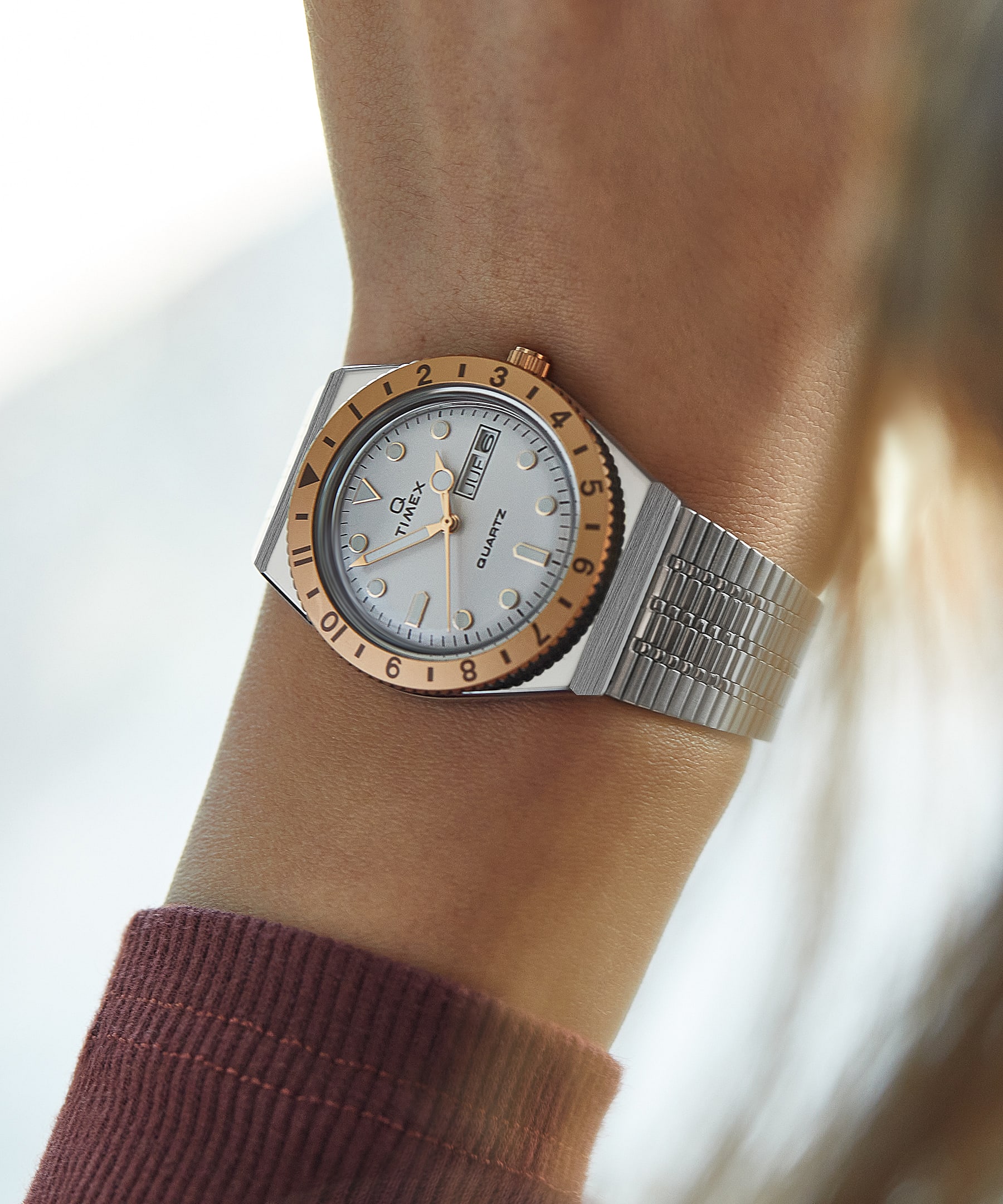 "Substance and style, like all the women I know!"
Denise from Ecommerce:
"I love the cause that this style represents (the Breast Cancer Research Foundation). The design of this style is so simple, yet elegant. The color goes with many pieces in my wardrobe and easily dresses up the simplest outfits. The weight of this watch is just perfect, and definitely not uncomfortable. The fluting on the bezel allows for elegant shine when the light hits it a certain way, I've gotten many compliments when I wear this watch!"
Tiffany from Brand Marketing:
"I love the classic yet cool, neo-vintage look of Timex Q. The slim case is comfortable and feels refined, and its nostalgic late '70s/early '80s style adds an instant swagger to any casual outfit."
Erin from Ecommerce:
"The watch I love most is our Legacy from the collaboration we did with Jacquie Aiche. Not only are her pieces absolutely stunning, but I love her inspiration behind the collection the most. She reminds us that being present is so important. As women we are constantly trying to do it all and fit it all in, be something or someone for everyone. But wearing her watch is the reminder we need to be in the now. I look at mine fondly and slow things down a bit. Time is a thief, but truly trying to enjoy the little moments is the greatest gift we can give ourselves. I'm so happy that we are now a part of her tribe, and I am looking forward to all our future drops together in the future."
Libby from Creative:
"The Midtown is one of my favorite watches because it exudes style and sophistication. It also looks a lot more expensive than it is!"
Jenna from Brand Marketing:
"My favorite is our Legacy x Peanuts watch, it's elegant yet understated, and I love the gold-tone and fluted bezel details. The added touch of Snoopy and Woodstock give it a playful vibe, too."
Sherry from Creative: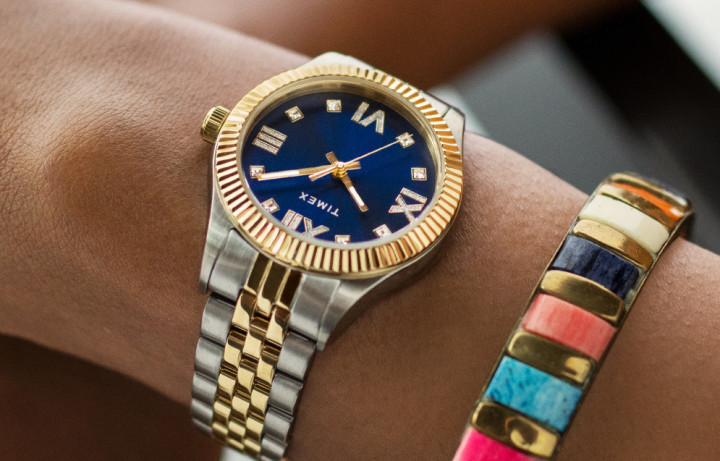 "I love this legacy watch because it represents a long-standing history of strong women committed to Timex craftsmanship and quality. It's strong and beautiful, just like us."
Mary from Brand Marketing:

"The Celestial Q is an accessory I look forward to putting on every morning. Wearing it just feels good! I love the way the tiny crystal stars pop against the deep blue dial. It also looks great whether I'm dressing up or down."
Amy from Product: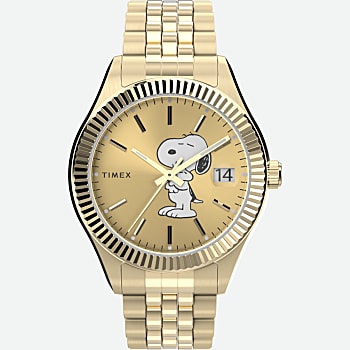 "I don't think anyone can look at this watch without smiling! Snoopy and Woodstock hugging on the dial is pure fun, and the vintage-inspired watch design makes it a statement with any outfit."
Jess from Creative:

"It's such a fun shade of pink!"
Michelle from Brand Marketing:
"My favorite will always be the T80, any color or style. I love the vintage '80s feel and the mix between nerdy and cool."